Hello to all the remaining fans and enablers of Gary Floater (disgraced country artist and songwriter man).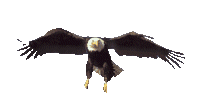 Gary wrote "The Dirty South" many years ago but now an Eastern European line dancing club has issued an angry ultimatum to Gary- he must
release a 3rd album
he promised them, or they have threatened to "dance on his bones."
Once again, BW Akins and Puffy Dan Walters have offered to help, by singing another set of "The Songs of Gary Floater" if his fans can pull together to save Gary's ass one more time.
So can immediately enjoy this live album that Puffy Dan and BW Akins sang at Cheatham Street Warehouse to cover for me when I was detained by Missouri Highway Patrol for molesting an endangered migratory bird, and we will make the tribute album WHO CARES if this project is funded
thnak you fro considering you pledge to my 3rd album called "Who Cares"! I'm exited to let these boys sing my songs on a third tribute album if we get to the goal.
GARY FLOATER WORLDWIDE ENTERTAINMENT INCORPORATRED
Miami, Missouri